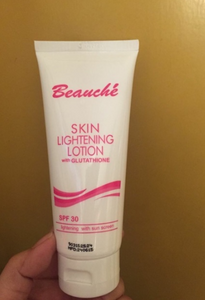 Beauche International Skin Lightening Lotion SPF 30
One of the things we should consider during our daily skin care routine is addressing the evenness of our skin tone.
For a clearer and fairer skin, use Beauche Lightening Lotion which has the ability to brighten up your skin. Additionally it will not leave behind a sticky residue, thanks to its light and non-greasy texture.