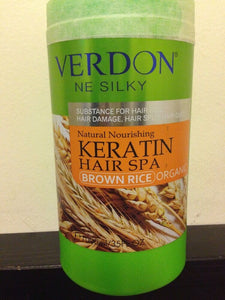 VERDON NE SILKY Organic Keratin Hair Spa - BROWN RICE - USA SELLER. 1000ml
Verdon Ne Silky Keratin Hair Spa Organics is a revolutionary hair care product that is making waves in the Philippines.
Used as a conditioner after shampooing, it prevents hair loss, hair damage, split ends and makes the hair silky smooth.
The brown rice fragrance formula, is rich in vitamins E, B1, B3, B6, potassium, folacin and fiber.
I am a USA Seller and direct importer of popular International Beauty products.